Borneo Festival making an en route to Endah Parade on 14/9/2023 until 17/9/2023. Calling all occupants, patrons, family and children alike to enjoy some Borneo food at the main entrance, visit booth at concourse and don't forget to mark in your calendar that borneo dance performances will be held on 16/9/2023 & 17/9/2023. Let's make this Malaysia day special by supporting Borneo at Endah Parade!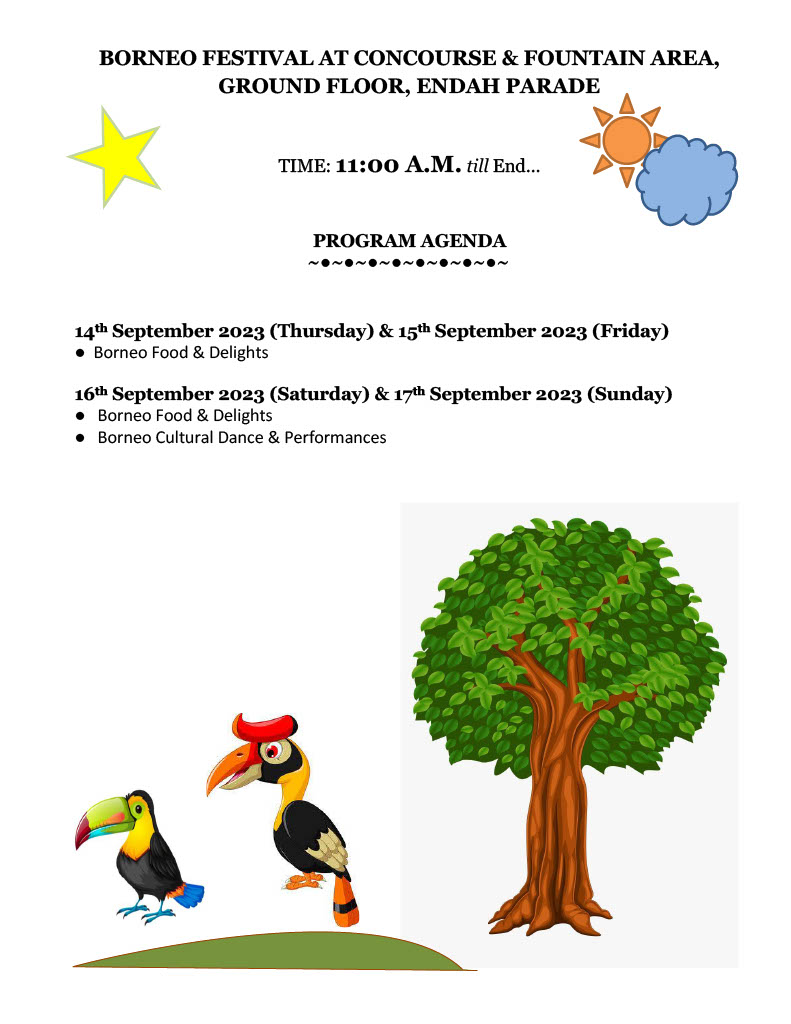 The upcoming blood donation campaign organised by Willowglen in collaboration with
CF Property S/B and Perbadanan Pengurusan Endah Parade will be held at Concourse, Endah Parade.
Welcome blood donors and appreciate of your sincere participation.